Product Description
Model

Height
(Head to Heel)

Neck

Shoulders

Chest

Waist

Hips

Full Size (30KG)

190 cm
42 cm
120 cm
87 cm
90 cm
110 cm

Compact (21KG)

170 cm
40 cm
105 cm
82 cm
83 cm
100 cm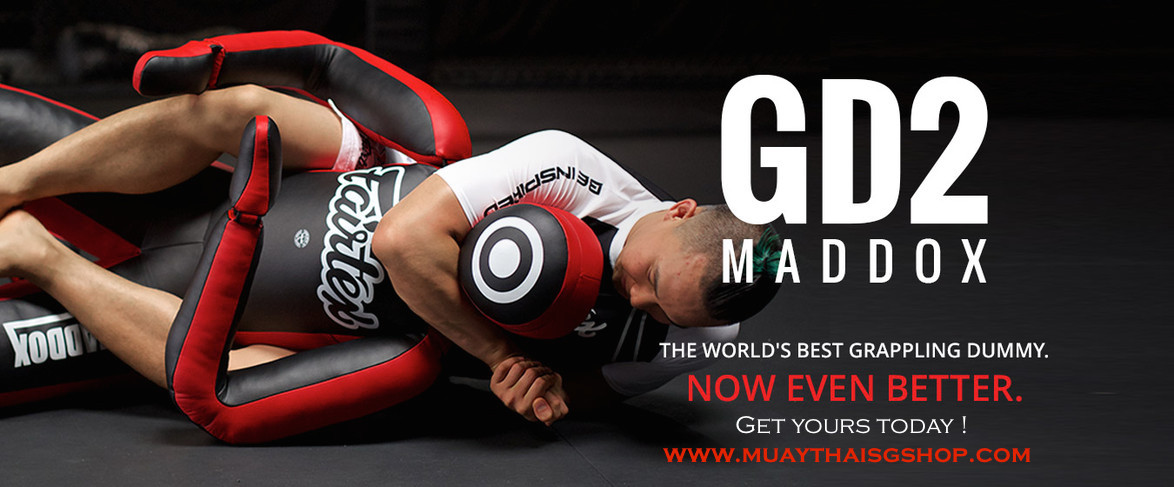 Pre-order with delivery 
Once every 2-3months, MTBS will hold a pre-order special for ALL Fairtex Equipment. You can also place your order for Maddox Dummy at a even lower price.
If you have any product enquiries or would like to try out this dummy, you can always contact us at [email protected] or send in your questions here 
The video below shows some of the drills that you can perform on Maddox v1.0… With the Maddox 2.0 – flexible wrist, ankles and reinforced areas, you can now do EVEN MORE drills and moves !! COMES WITH COMPACT VERSION for lighter weight class, kids and ladies !