MTBS RETAIL STORE (MAIN)
Our first retail store is now open at 600 West coast Road, S127445.
Products : 50-60% of items online are available here.
Payment Mode : Cash, Credit card, AMEX and NETS
PARKING IS FREE!

Opening hours :
Monday-Friday(7am-10pm)
Saturday(7am-4pm)
Sunday (CLOSED)
Contact : 87272788 (Onyx MMA)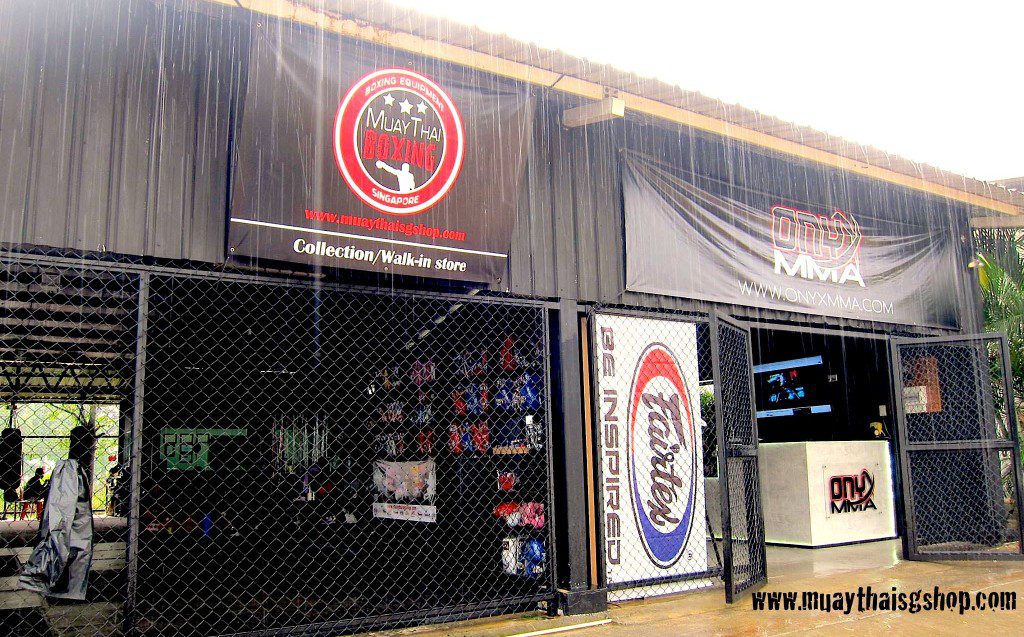 Other Retailers
Besides purchasing online at our website, you can also visit our following retailers.
They hold a range of our equipment at their gym and the restocks are done at the first week of the month.
Soulfit @ The Grassroot Club – beside YCK MRT
Products : Basic Fairtex gloves ONLY
Payment Mode : Cash ONLY 
Opening hours :
Monday-Friday(12noon-9pm)
Saturday(11am-2pm)
Sunday (CLOSED)
Contact :9235 4789 (Soulfit)
https://www.facebook.com/fpmxsoulfit/
How to get there :
Part 1: https://www.facebook.com/fpmxsoulfit/videos/468057237074704/ (from YCK MRT to Grassroot Club)
Part 2: https://www.facebook.com/fpmxsoulfit/videos/337223163886652/ (inside Grassroot Club)